(founded at 2001) e-mail: 108Hz@seznam.cz

Chairmen:
Vlastislav Matoušek
matousek@shakuhachi.cz

The aim of the Public Music-Enlightenment Association 108 Hz is the universal support of performing and presenting Art-music compositions, the Artistic music which is for various reasons considered to be too unconventional, experimental or non-standard, and defies the usual concert practice and therefore is performed rarely or not at all.

Founding members:
Martin Cikánek
Petr Bakla
Vlastislav Matoušek
Thursday October 20, 2005 at 7:30 pm., Atrium, Čajkovského 12, Prague 3
Mundus Canis - A Dog's World

Concert of Composition of the Break of the Millenium,


this time

dominated by percussion

!

Pieces:

Vlastislav Matoušek: Pa-jin, 8 sounds for multipercussion
Petr Bakla: The Stories of the Old Bushwackwer (premiere)
Vlastislav Matoušek: Return without Return for 3 Gongs and Percussion
Vlastislav Matoušek: Via prophetiae for voices and bell by text of the Bible
Vlastislav Matoušek: Hexachordon for amplified guitar
Vlastislav Matoušek: Et revertatur... for tibetian bowls and voices
Petr Bakla: Before the Rain - the music about poem I.Wernische (premiere)
John Cage: Litany for the Whale (recitation and thirty two responses for two voices)
George Crumb: Mundus Canis for guitar and percussion (czech premiere)
Vlastislav Matoušek: "…et deduce me in via aeterna" (Ordo Mobii - canon enigmaticus, cancrisans, perpetuus, vocibus ad lib.)

108 Hz for this ocassion created by musicians or their interpreters:

Ludmila Horová, Kristýna Valoušková, Tomáš Koubek, Jaromír Havlík, Josef Mazan, Miroslav Pudlák, Tomáš Ondrůšek
and of course there won't be missed Vlastislav Matoušek as usually as a Deputy of the chief coordinator)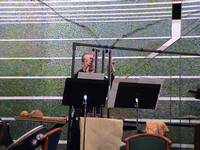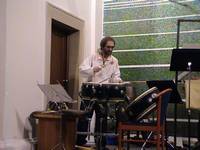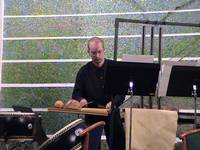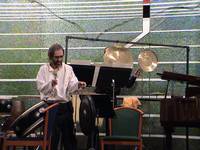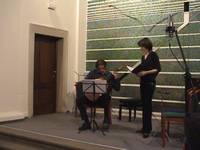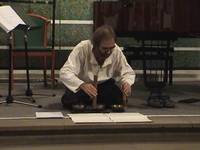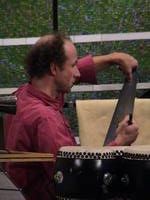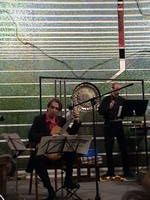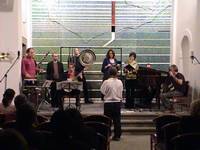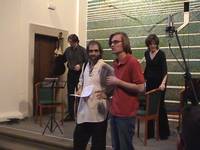 Wednesday October 19, 2005 at 19:30 - HAMU, sál Martinů, Lichtenštejnský palác

SVÁR TEORIE S PRAXÍ (II)?

Druhý koncert ze skladeb pedagogů Katedry teorie a dějin hudby
Hudební fakulty AMU v Praze


...
... Vlastislav Matoušek: Vox clamantis for Voices of the Human Beings and Animals, Percussion and Sounds of Nature


voc. :

Kristýna Valoušková, Klára Matoušková a Vlastislav Matoušek ....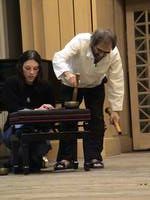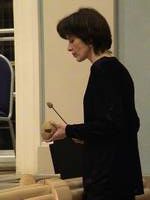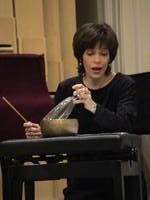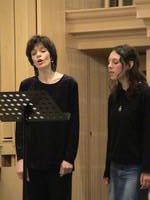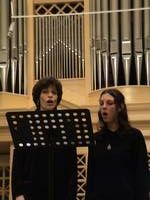 Saturday September 24,2005 at 18:30, RODINNÝ VÝČEP V PŘIBYSLAVI
obrazem
v

v

v

-

výstava ve výčepu


na východní stěně výčepu výběr ze svých obrazů představí malíř

Karel Parma
slovem
proslulou esej Johna Cage Přednáška o ničem (60:00) v českém překladu přečte Jaromír Typlt
hudbou
skladby Johna Cage Inlets (12:00)
Litany for the Whale (18:00)
4:33 (No.2)
a Vlastislava Matouš

ka

Vox clamantis

(21:00)

-

Public Music-Enlightenmen

t Association
Thursday May 5, 2005
Concert of Composition of the End of the 2nd and the Beginning of the 3rd Millenium

Vlastislav Matoušek: 5 minutes before ...
Petr Bakla: The Wind Quintet (premiere)
Petr Haas: The Frotage (premiere)
Vlastislav Matoušek: E.T. Opernicus (premiere)
Vlastislav Matoušek: Canon Canorus
Vlastislav Matoušek: Prolog
Zbyněk Vostřák: Target of silence – No. 5 from
The book of principles op.50
Steve Reich: Clapping Music "Recycled" (premiere)

Ensemble

for this opportunity create
Ensemble
SINE NOMINE
and musicians:
Anna Ptáková, Tereza Radová, Kristýna Valoušková,
Petr Bakla, Petr Cígler, Jaromír Havlík, Josef Mazan
and Vlastislav Matoušek
(designated deputy of the chief coordinator)